Premium

Grain-free Kangaroo

Dry Dog Food



Suitable for all life stages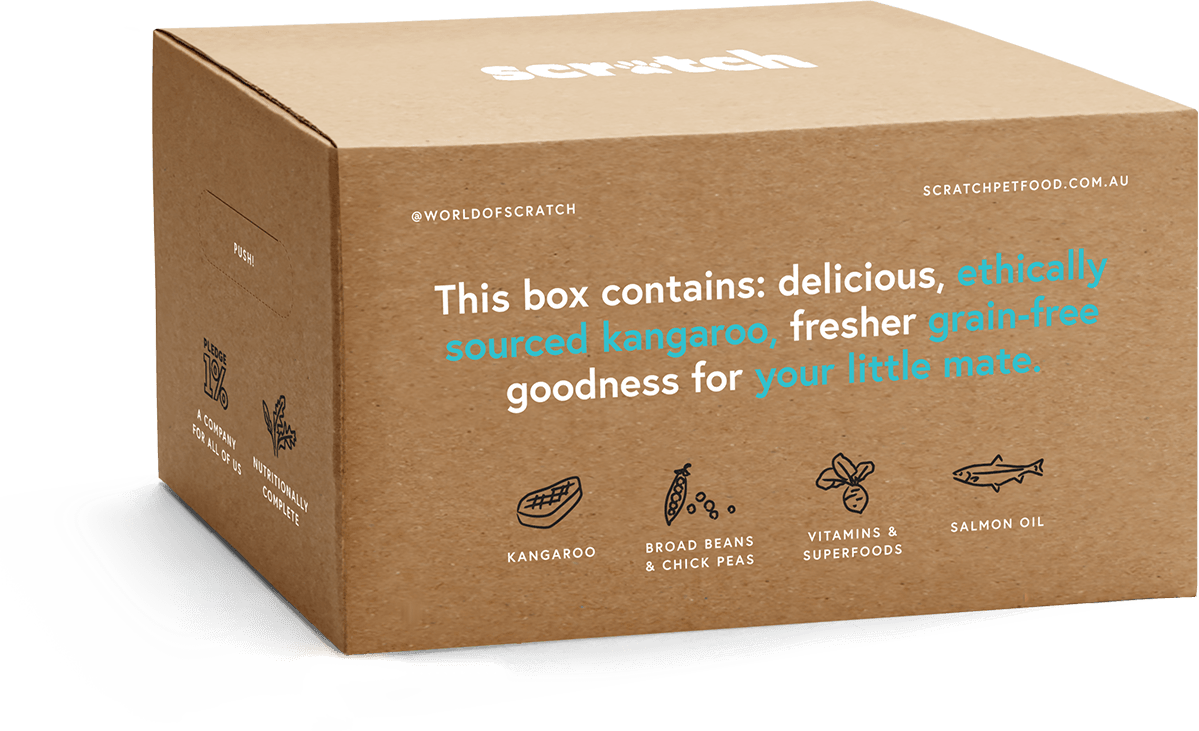 Our original recipe that's made for dogs who can't stomach what big pet food puts out there.
A high-protein recipe made from 100% Australian and sustainably-sourced kangaroo for healthier skin, a shinier coat, a stronger immune system, and all the energy to chase down magpies. Free from artificial preservatives, dodgy meats, and cheap ingredients.
The perfect mix for dogs with allergies, tummy troubles, or are fed up with average tasting food.
$79 per box with free shipping to Melb & Syd
7.5kg
Order now

Hover overTap any ingredient to see why we include it
The nitty gritty
You won't find generic names that could mean any part of an animal.
We only use real names for real ingredients and tell you exactly how much of it is in there.
Just hover over any ingredient below to understand why we use it. Doesn't have a percentage shown? That means it is included at 1% or below. Small, but important!
Meat
Kangaroo 21% (Roo Meal 16%, Meat & Liver Digest 5%)
Kangaroo is high-protein, lean, great for dogs with allergies and free from added hormones.
Veggies
Broad Beans 21%,
Great source of protein, fibre and vitamins & minerals. "I guess veggies are ok…. As long as it means it is Grain & Soy Free"
Chick Peas 21%,
Great source of protein, fibre and complex carbs.
Pea Protein 13%,
Packed full of balanced protein.
Potato Starch 13%,
Mmmm... Carbs! But gluten-free of course. This helps provide the optimum level of easily accessible energy when they need a burst of speed.
Beet Pulp,
Moderately fermentable fibre to support good gut health
Chicory,
Prebiotic that promotes beneficial gut bacteria
Alfalfa,
Protein, fibre and vitamins & minerals
Yucca Extract,
Plant extract to help reduce stool odour. "Me, trying to be nice to my Poo Slave"
Carrots,
Natural Source of Vitamin A & Beta Carotene. "Carrots help me see better right? All the better to see you with!"
Chia,
Omegas, fibre & B vitamins
Spinach,
Antioxidants, Vitamin K & Iron. "Soo much tastier than Kale"
Pumpkin,
Fibre, Vitamins & Potassium
Kelp,
Concentrated source of iodine, zinc, iron & copper
Turmeric
Source of Curcumin, a powerful antioxidant. "Like a daily Golden Latte. When is our next trip to Bryon, or Brunswick Street at least?"
Fats & Oils
Beef Fat (7%),
Great tasting source of energy. "Can I pleassse lick the bowl?"
Sunflower Oil (1.8%),
Excellent source of Omega 6 to help maintain healthy skin and glossy coat. "Shinny fur helps me get my strut on at the park"
Salmon Oil,
Tasmanian Salmon oil is a great source of Omega 3 EPA & DHA to support brain development in puppies.
Flaxseed Oil,
Included for its high percentage of Omega 3
Coconut Oil,
Concentrate source of energy that helps maintain healthy skin. "This is paleo right?"
DHA from Algae
Long Chain Omega 3s that helps brain development in puppies and healthy skin & coat
Vitamins & Minerals
Monosodium Phosphate,
Needed for healthy bone development.
Salt,
Salt is required to maintain the electrolyte balance, organs and nervous system.
DL Methionine & Taurine,
Extra amino acids for heart and eye health. Especially important for large breed dogs and breeds predisposed to some heart conditions.
Glucosamine Sulphate,
Popular amongst the oldies, Glucosamine is a naturally-occurring molecule that dogs are now getting their paws on. Used to treat and prevent joint disorders such as osteoarthritis, it's also been shown to have anti-inflammatory effects.
Hydrolised Collagen,
Collagen is a protein that connects dogs (and human) joints and tissue together like a spiderweb. We boost this recipe with small, easily-digestible collagen particles to strengthen damaged joint cartilage.
Chondroitin Sulphate,
More joint food. Chondroitin supports the development and maintenance of cartilage for legs that can keep up all sorts of mischief.
Zinc Sulphate Monohydrate,
Important for healthy skin and coat as well as immune system. "Having good skin = more belly rubs"
Essential Vitamins & Minerals
Concentrated supplement of vitamins and minerals to ensure that your woofer has everything he needs to thrive. Bet you can't say them in one breath! - Choline chloride, Calcium carbonate, Zinc sulphate, Vitamin E, Ferrous Sulphate, Vitamin C, Copper Sulphate, Vitamin B3 Niacin, Vitamin B5 D-Calpantothenate, Vitamin B2 Riboflavin, Vitamin A, Vitamin D, Vitamin B12 Cyanocobalamin, Vitamin B1 Thiamine, Selenium, Manganous oxide, Vitamin B6, Pyridoxine, Potassium Iodide, Vitamin B9 Folic Acid.
Natural Antioxidants
Mixed Tocopherols and Rosemary Extract
Vitamin E and other natural mixed Tocopherols combine with Rosemary Extract to make sure bacteria doesn't build.
Guaranteed Analysis
| | |
| --- | --- |
| Protein (Min) | 28% |
| Fat (Min) | 15% |
| Total Carbohydrates(calc) | 35%% |
| Metabolisable Energy | 368Kcal/100g |
This is dog food with a difference.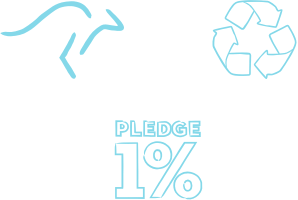 Australian through and through.
Sourced, made, and owned right here in Australia.
We mix everything together in New South Wales using 84% locally-sourced ingredients.
Nutritionally Complete.
We fine-tuned our recipe with an animal nutritionist to make sure every ingredient was spot on and mighty delicious.
Made fresher.
By skipping stores, we can control how much food we're making and cut down the time from cooking it to shipping it to your door. It means your pup gets fresher made grain-free goodness.